---
Our in house assembly department offers fast turnaround prototype and pre-production assembly, as well as production runs into the thousands.
Emphasis on Quality
At HCD the emphasis has always been on quality, and this is reflected in our production personnel and equipment.
---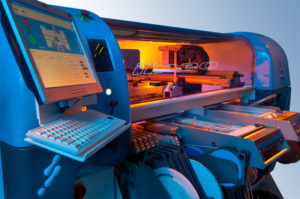 ---
Communication is key to producing quality assemblies. Our Design and Production departments operate in the same building and are in constant contact, providing technical information and feedback. Ensuring your products are produced correct 1st time and on time.
This enables us to fine tune design and assembly procedures, eliminating potentially costly assembly problems at the design stage.
Automated SMT lines, wave solder and highly experienced hand assembly personnel, cover everything from single sided PTH technology, to double sided fine pitch assemblies.
A Wide Capabilities Range
Our capabilities range from large fine pitch QFPs down to 1005 devices and BGAs down to 0.25mm pitch.
---
Our Automated Optical Inspection (AOI) equipment can test components down to 1005. We also offer a BGA inspection, rework and reballing service, using the latest inspection and rework equipment. We offer a fully RoHS compliant service as well as non RoHS for those industries that are currently exempt.
To complement our component assembly service. We also have a full final box build facility, capable of building and testing complex final assemblies.